About
Get a taste of some of London's leading musicals and must-see new shows at West End LIVE in Trafalgar Square.
Back and more exciting than ever, West End LIVE celebrates the return of London's world-class theatre industry, incredible talent and most-loved shows.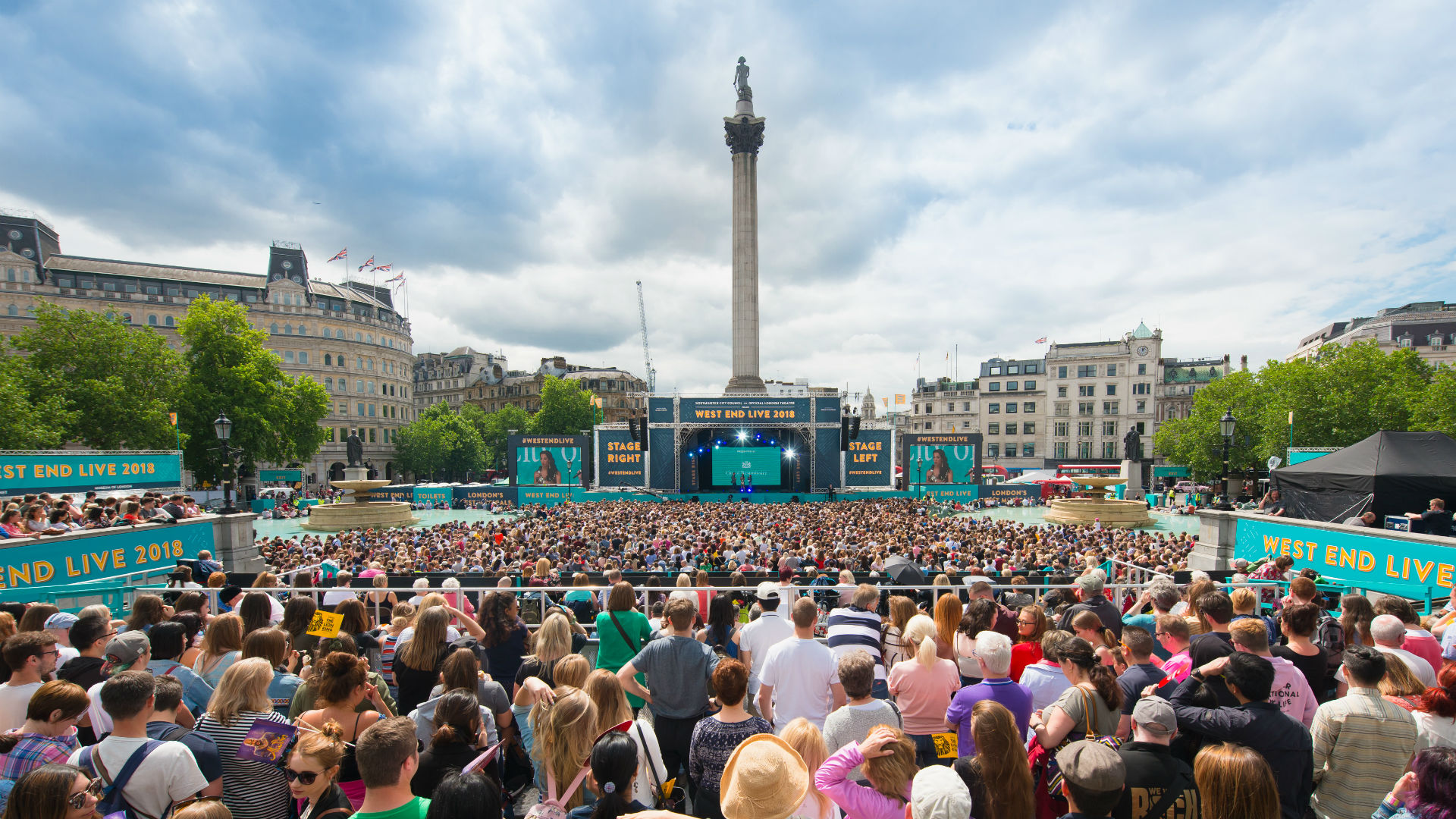 Enjoy a jam-packed weekend of more than 30 free performances in Trafalgar Square, including Hamilton, Mamma Mia!, The Phantom of the Opera and The Book of Mormon.
You can also catch performances from Six, Disney's Frozen and Pretty Woman: The Musical, among many more magical shows.
This event is free to all and hugely popular. Make sure to get there early to secure your place, so you don't miss out on a sing-along!